Our University Partners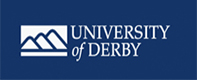 Rhodes Study and Tours is the Best Consultant for 'Study in UK' in Kerala for assisting students in studying Diploma, Bachelors, PG Diploma, Masters, MBA and MS in top Universities in UK. We also help students in getting UK Spouse Visa & UK Student Visa.
TOP REASONS TO STUDY IN UK
Get the best of both worlds – worldwide recognition & outstanding value for money.
UK qualifications are respected and valued by employers worldwide.
Multicultural Community - Students from over 300 countries enrolled in UK Universities.
UK is home to some of the most prestigious and oldest universities in the world.
Excellent facilities & benefits for International students, like free health care, student discounts
Students are allowed to work Part time up to 20 hrs/week during term time and 40 hrs/week during semester breaks
Excellent career prospects & Job opportunities via graduate positions Stay back options via Tier 2 work visa & Tier 5 Internship visa.
Gateway to Europe – Various exciting travel opportunities
Student Facilities in Top UK Universities
Student Oyster Card can help you save up to 33% on travel while you study in UK.
Discounts at restaurants, cinemas and shops across the city, with ISIC, International Student Identity Card.
Entertainment is an integral part of the UK lifestyle. Lots of Museums and Galleries in London have no entry charges. Music shops often have bands playing and there are quite a few free of cost lectures, talks and guided tours around the city.
A lot of Local libraries offer free books, internet and other study resources. International students can avail economical phone tariffs to make calls back home with services like Lyca and Lebara.
The London Pass provides discounted entry to attractions such as the London eye, Thorpe Park and Shakespeare's Globe theatre, etc.
NHS (National Health Service) is available to all students who are eligible for absolutely free of cost as soon as they land here.
Easy access to travel in other European countries is an added advantage for those looking to do some seeing-around the ever so beautiful European landscapes and country sides.
Job search and career services by Job Center plus are available to all students
How Rhodes Study and Tours helps you ?
Extensive IELTS Training
English Speaking and Personality Development Program
Career Counseling, Country Selection, Course Selection & University Selection
Scholarship Guidance
College Interview Preparations & Getting Admission
Embassy Interview Preparations & Student Visa Assistance
Pre Departure Orientation
Accommodation Assistance
Airport Pick Ups
Travel Arrangements
Internship Assistance
Student Referal Program
Why Rhodes Study and Tours?
Numbers of Visas Processed
University Placements In Over 35 Countries
Authorized Representatives Of 150+ Universities Worldwide
Multiple Options in Graduates & Post Graduate Courses