Our University Partners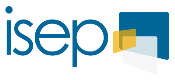 Rhodes Study and Tours is the most reputed Consultant in Kerala for 'Study In France'. We assist students to study Diploma, Bachelors, PG Diploma, Masters, MBA and MS in top Universities in France. We also help out students in getting Spouse Visa, Student Visa & Study Visa for France.
TOP REASONS TO STUDY IN FRANCE
France has a rich heritage of thinkers and philosophers. It has produced world famous authors, innovators, filmmakers and artists. Not only that, several scientists, researchers and mathematicians have been from this nation. With forty nine Nobel Laureates, France ranks fourth in the list of the highest Nobel Laureate winner countries in the world. Engineering study in France is one of the best in the world.
French universities are ranked amongst the top universities of the world, with twenty two which are included in the top five hundred world universities. Not only are the universities in France are the best in the world, but they are also the most affordable. The tuition fee at the leading universities in France are one of the cheapest all over the world.
How Rhodes Study and Tours helps you ?
Extensive IELTS Training
English Speaking and Personality Development Program
Career Counseling, Country Selection, Course Selection & University Selection
Scholarship Guidance
College Interview Preparations & Getting Admission
Embassy Interview Preparations & Student Visa Assistance
Pre Departure Orientation
Accommodation Assistance
Airport Pick Ups
Travel Arrangements
Internship Assistance
Student Referal Program
Why Rhodes Study and Tours?
Numbers of Visas Processed
University Placements In Over 35 Countries
Authorized Representatives Of 150+ Universities Worldwide
Multiple Options in Graduates & Post Graduate Courses