Our University Partners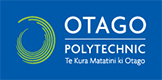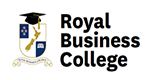 Rhodes Study and Tours Educational Services, the Best New Zealand Education Consultant in Kerala, helps students to study Diploma, Bachelors, PG Diploma, Masters, MBA and MS Courses in top Universities and Colleges in New Zealand. We also help students in getting Accommodation, Study Visa, Student Visa, Spouse Visa & PR in New Zealand.
TOP REASONS TO STUDY IN New Zealand
World Class education with Globally Recognized qualifications
Flexible pathway programmes with variety of courses from Diplomas to Degree level
Education system of New Zealand is based on the British Education system
Cost of education is very reasonable when compared to UK, USA & Australia
Students are allowed to work part time (20 hrs per week) during their course
Direct 1 year Job Search Visa after completion of course & Post Study Work Visa for 2 years on finding a job
Easy PR options after study
Highly developed, safe and lively country with excellent recreational opportunities. Considered to be a lifestyle superpower.
Stream Line Visa process with 100% success rate
Tuition fees needs to be paid after the Visa approval
How Rhodes Study and Tours helps you ?
Extensive IELTS Training
English Speaking and Personality Development Program
Career Counseling, Country Selection, Course Selection & University Selection
Scholarship Guidance
College Interview Preparations & Getting Admission
Embassy Interview Preparations & Student Visa Assistance
Pre Departure Orientation
Accommodation Assistance
Airport Pick Ups
Travel Arrangements
Internship Assistance
Student Referal Program
Why Rhodes Study and Tours?
Numbers of Visas Processed
University Placements In Over 35 Countries
Authorized Representatives Of 150+ Universities Worldwide
Multiple Options in Graduates & Post Graduate Courses