Our University Partners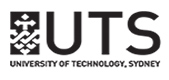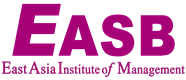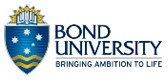 Rhodes Study and Tours is the Best 'Study In Australia' Education Consultants In Kerala. We assist students for studying in Australian universities & colleges for Diploma, Bachelors, PG Diploma, Masters, MBA and MS Courses. We also help in getting PR in Australia, Spouse Visa, Student Visa & Australian Immigration.
TOP REASONS TO STUDY IN Australia
Cost of living is relatively less in Australian Universities as compared to the UK and the US.
Excellent employment options are offered to students who pursue their degree in Australia.
Australia is home to a very attractive lifestyle. With the multi-cultural constitution of Australia, you will find every possible class of cuisine you wish to experience here.
ESOS Act to protect the interest of overseas students.
Excellent Transport Network throughout the country.
Easy Banking Services available in Australia will never left you hanging helplessly as far as your finances are concerned.
Australia has so much to offer that the benefits of studying in here are endless.
How Rhodes Study and Tours helps you ?
Extensive IELTS Training
English Speaking and Personality Development Program
Career Counseling, Country Selection, Course Selection & University Selection
Scholarship Guidance
College Interview Preparations & Getting Admission
Embassy Interview Preparations & Student Visa Assistance
Pre Departure Orientation
Accommodation Assistance
Airport Pick Ups
Travel Arrangements
Internship Assistance
Student Referal Program
Why Rhodes Study and Tours?
Numbers of Visas Processed
University Placements In Over 35 Countries
Authorized Representatives Of 150+ Universities Worldwide
Multiple Options in Graduates & Post Graduate Courses