Our University Partners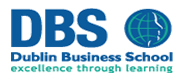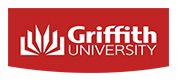 Rhodes Study and Tours has been awarded as the 'Best Consultant for Study in Ireland' in Kerala for assisting students in studying Diploma, Bachelors, PG Diploma, Masters, MBA and MS in top Universities in Ireland. We also assist students in getting Ireland Student Visa, part time work and PR in Ireland.
TOP REASONS TO STUDY IN Ireland
A English speaking country, part of European Union & one of the fastest growing economics in the world
High quality education at affordable price
Rich in cultural heritage with a history of world-leading innovation
Modern & Lively country with 40% population below 25 years of age
Post study work visa for 1 year on completion of studies
Easier Permanent Residency (PR) after studies
Excellent career prospects and job opportunities
Excellent employment prospects in technology, pharma & biotech sector
Safe and friendly country with a warm and welcoming culture
Portal to Europe with excellent travel opportunities
Courses starting from Rs. 6 Lakhs per annum
How Rhodes Study and Tours helps you ?
Extensive IELTS Training
English Speaking and Personality Development Program
Career Counseling, Country Selection, Course Selection & University Selection
Scholarship Guidance
College Interview Preparations & Getting Admission
Embassy Interview Preparations & Student Visa Assistance
Pre Departure Orientation
Accommodation Assistance
Airport Pick Ups
Travel Arrangements
Internship Assistance
Student Referal Program
Why Rhodes Study and Tours?
Numbers of Visas Processed
University Placements In Over 35 Countries
Authorized Representatives Of 150+ Universities Worldwide
Multiple Options in Graduates & Post Graduate Courses